Welcome Allen Sakai
---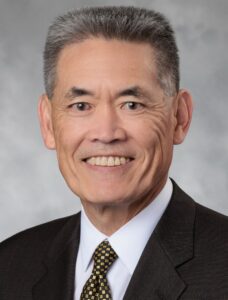 Allen Sakai has joined Helsell Fetterman — a Seattle-based law firm serving businesses, organizations, and individuals. Allen is part of the firm's Real Estate, Land Use and Business practice groups.
Allen Sakai has been providing business and real estate legal advice for over 40 years.  Relying on his depth of knowledge, he advises and counsels individuals and businesses in all areas of corporate governance, from formation, start-up, purchase, and licensing, to dissolution and buy-outs.  His business clients span the range of single-member LLCs to large, multi-million-dollar companies.
Allen represents numerous individuals and companies in all types of real estate transactions.   He has regularly worked on boundary line disputes and homeowner and condominium owner association matters.  He has considerable experience working on commercial leases representing both landlords and tenants.  He is skilled in drafting all types of real estate documents such as purchase and sales agreements, leases, easements, and restrictive covenants.  One particular area of specialty for Allen is that he regularly serves as a court appointed referee in real estate partition cases.
Prior to joining Helsell Fetterman, Allen was a named partner at Jeppesen Gray Sakai P.S. for over 30 years.
Allen obtained his BA in Business Administration from the University of Washington and his Juris Doctorate from the University of California at Los Angeles School of Law.