Helsell Fetterman Welcomes Sebastian Toth
---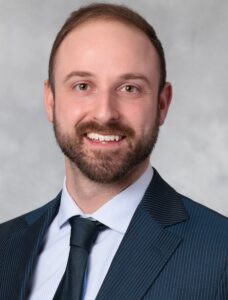 Sebastian Toth has joined Helsell Fetterman — a Seattle-based law firm serving businesses, organizations, and individuals. Sebastian is part of the firm's Commercial Litigation and Business practice groups.
Sebastian has experience litigating commercial contract disputes, representing contactors and developers in multi-family condominium complex disputes, and protecting business interests of corporations against claims of personal injury.  Previously, he was part of the in-house legal department at Institute for Environmental Health, Inc., where he focused his practice on transactional matters including commercial service agreements, asset and share purchase agreements, commercial real estate purchase agreements, leases, and non-disclosure agreements.
Sebastian graduated from Seattle University School of Law in 2016. While in law school, Sebastian was a corporate counsel extern with Multicare Health System and a Rule 9 intern with King County Department of Public Defense. Prior to law school, he attended Washington State University and graduated in 2011 with a B.A. in Political Science and Criminal Justice.