Helsell Fetterman Welcomes Nidal Dirini
---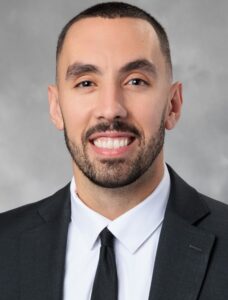 Nidal Dirini has joined Helsell Fetterman — a Seattle-based law firm serving businesses, organizations, and individuals. Nidal is part of the firm's Commercial Litigation practice group.
Nidal has a history of trial experience, starting his career as a Public Defender in Benton and Snohomish Counties, then becoming a senior trial attorney for Allstate, and finally representing insureds in automobile, premises liability, and UIM actions at American Family Mutual Insurance.
Nidal graduated from Seattle University School of Law in 2016. While in law school, Nidal was a Rule 9 intern with ABC Law Group. Prior to law school, he attended Central Washington University and graduated in 2013 with a B.A. in Communications and Public Relations.