Helsell Fetterman Welcomes Isabella Kim
---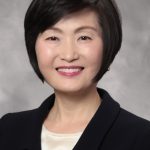 Isabella Kim has joined Helsell Fetterman's immigration and business practice groups.
Isabella graduated from Tufts University with a B.A. in International Relations in 1990 and earned her J.D. from Suffolk University in 1994. For the past 23 years, she practiced with a Bellevue law firm where she was a named partner.
Isabella's clients range from corporations (working closely with their human resource departments) to individual foreign investors to high-net-worth individuals in the tech, accounting, food service, engineering, health, construction, architecture, airline, art & entertainment and sports industries.  She has extensive experience dealing with consular posts and the U.S. Citizenship and Immigration Services ("USCIS").
Isabella's immigration practice covers the full "alphabet" of non-immigrant visas, such as H1-B, NAFTA, J, L, O and P visas.  She has particular expertise with E visas, such as E-1 and E-2 visas (for investors who acquire existing businesses or entrepreneurs starting their own businesses) and EB-5 visas (for entrepreneurs who start new commercial enterprises creating employment).  These visas require expertise in meshing business immigration law with corporate structuring. As a result, Isabella complements her immigration practice with corporate work that includes formation of C and S corporations, limited liability companies, partnerships, and other investment vehicles. Isabella has years of experience in commercial escrow and representing clients in stock/asset purchases and sales. International businesses and individuals seeking a toehold in the US appreciate the ease of her "one-stop" services.
Isabella also advises and assists U.S. employers and businesses navigating the complexities of U.S. immigration law with respect to "green cards," work visas, labor certification, and other employment-based immigration.
Isabella's family-based immigration service helps reunite families through the process of obtaining and retaining family-based green cards. She also assists individuals with obtaining U.S. citizenship through naturalization.