Helsell Fetterman Welcomes Two New Partners
---
Helsell Fetterman, a Seattle-based law firm providing exceptional legal solutions for businesses, organizations and individuals is pleased to welcome Lauren Parris Watts and Brandon Gribben to the partnership.
Lauren Parris Watts has been practicing law since 2011, when she joined Helsell Fetterman after law school. A product of Rogers High School in Puyallup, Lauren graduated from The Johns Hopkins University in 2008 with a degree in International Studies.  Following graduation, she enrolled at Seattle University School of Law, where she competed as a semifinalist in the National Thurgood Marshall Mock Trial Competition and was admitted into The Order of Barristers, an American honor society recognizing excellence in advocacy and service.  In addition to clerking at Helsell Fetterman during the summers of 2009 and 2010, Lauren was also chosen for two consecutive, highly selective, year-long legal internships in the Retail and Operations and the IT Infrastructure groups of Amazon's office of general counsel during her second and third years of law school.
Lauren's practice focuses on representing and advising small and mid-sized business and individual clients in employment law issues and general commercial litigation with an emphasis on real estate disputes.  Lauren frequently advises employees and employers on all aspects of employment law, including discrimination and retaliation, disability accommodations, FMLA and other leave laws, and compensation and severance agreements; and she is the firm's primary point of contact for the firm's nationwide deed preparation program.
In addition to a full caseload, Lauren remains active as an alum of Seattle University School of Law, is on the Board of Trustees at the Seattle Girls' School, and is a member of the planning committee for the Professional Liability Underwriting Society NW. She was also recently admitted into the highly competitive Washington Leadership Institute where she and 11 other Washington attorneys receive training and mentorship by an advisory board comprised of state Supreme Court justices, state and federal judges, city attorneys, law school deans, former and current state bar presidents, respected members of the private bar, and senior personnel in corporate counsel offices.
---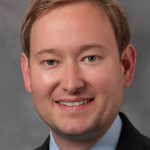 Brandon Gribben has been practicing law for 9 years, joining Helsell Fetterman in 2014.  His practice focuses on land use and general real estate issues as well as litigation with a focus on real estate and commercial disputes.  A native of the Seattle area, Brandon graduated from the University of Washington in 2004 with a degree in political science.  He then moved to New York City and attended Brooklyn Law School, graduating in 2007.  During law school he interned with Brooklyn Legal Services where he represented homeowners in several predatory lawsuits filed in federal court.  He also performed a year-long internship with Brooklyn Law School's Securities Arbitration Clinic where he represented individual investors of modest means before the NASD and NYSE.
Following graduation from law school, Brandon joined the New York City law firm of Kucker & Bruh where he focused his practice on civil litigation with an emphasis on real estate and commercial disputes.  During his time in New York City, Brandon participated in numerous bench and jury trials.  In 2014, Brandon moved back to Seattle and relocated his practice to Helsell Fetterman.
Brandon frequently advises real estate developers on zoning, land use, code enforcement and all aspects of real estate law in the greater Seattle area.  In addition to serving his clients' legal needs, Brandon is licensed as a real estate instructor by Washington state and recently gave a CLE presentation on "Challenges with Redevelopment Projects," Housing and Mixed Use Development in Washington: Cashing in on the Boom and Avoiding Litigation.  Brandon is licensed to practice law in Washington, New York and New Jersey.
Reach Brandon at bgribben@helsell.com or (206) 689-2113