Helsell Fetterman Welcomes Shea Fanelli
---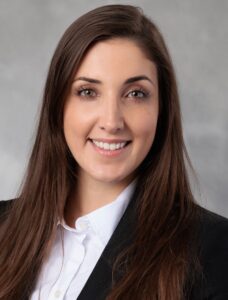 Shea Fanelli has joined Helsell Fetterman — a Seattle-based law firm serving businesses, organizations, and individuals. Shea is part of the firm's Trust and Estate Litigation practice group.
At Helsell Fetterman, Shea's practice will focus on assisting clients in matters involving will contests, trust disputes, fiduciary abuse, vulnerable adult protection actions and elder abuse. Prior to joining Helsell Fetterman, Shea was a litigator with a small firm in Grays Harbor.
Shea graduated from the Syracuse University College of Law in 2019.  While in law school, Shea was the editor for Journal of International Law and Commerce. Prior to law school, she attended Arizona State University and graduated in 2014 with a B.S. in Psychology and attended Grand Canyon University and graduated in 2016 with a M.S. in I-O Psychology.