Helsell Fetterman Welcomes Kristy Ball
---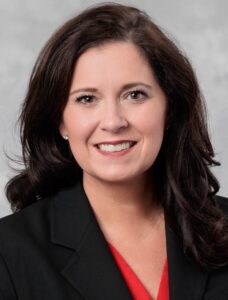 Kristy Ball has joined Helsell Fetterman — a Seattle-based law firm serving businesses, organizations, and individuals. Kristy is part of the firm's Commercial Litigation practice group.
Kristy joins Helsell Fetterman from a boutique law firm where she practiced for fourteen years. During her time at the firm, she successfully represented clients in a number of matters. Her experience includes participating in numerous jury trials with multi-million-dollar results.
Kristy assists clients in matters involving personal injury, employment, business disputes, and property actions.  She also represents physicians and other health care providers in licensing and disciplinary disputes.
Kristy graduated from Mississippi College School of Law in 2007.  Prior to law school, she attended the University of Washington and graduated in 2003.