Helsell Fetterman Welcomes Jennifer Sehlin
---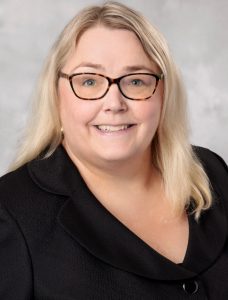 Jennifer Sehlin has joined Helsell Fetterman and will be working in the firm's Real Estate and Land Use Group.
Jennifer started her legal career as a litigation associate in Oak Harbor, where she had grown up.  She then transitioned to corporate counsel roles, first at Bank of America followed by two companies in the petroleum distribution business.  As corporate counsel, she provided legal advice on matters ranging from the purchase and sale of real estate, to lease agreements and lease modifications to easements, right-of-way grants and environmental matters with the Department of Ecology.
Jennifer returned to private practice over a decade ago and has focused her practice in Real Estate and Land Use.  She frequently advises clients on the acquisition or divestiture of real property and represents homeowners and homeowner associations with the preparation, review, and enforcement of covenants, conditions and restrictions.  She also frequently represents landlords with their tenant issues, including mediation and litigation.
Jennifer graduated from Washington State University with a BA in Political Science, cum laude.  She then received her Juris Doctor, cum laude, from Gonzaga University School of Law and her Masters of Laws in Taxation from the University of Washington.