Helsell Fetterman Welcomes Tyler Jones
---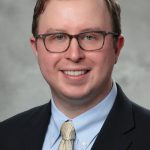 Tyler Jones has joined Helsell Fetterman's tax, business transactions, and estate planning practice groups. Tyler delivers a broad range of transactional legal services to individuals, family-owned businesses, and closely held corporations.  In particular, Tyler handles tax disputes for his clients, defending their positions against IRS challenges, and he has a special niche of assisting dental and health care professionals purchase or sell their practices.
Tyler graduated from the University of Washington with a B.A. in Political Science & Philosophy; he earned his J.D., cum laude, from Seattle University School of Law in 2014, and received his Master of Laws in Taxation from the University of Washington School of Law in 2016.   While earning his masters, Tyler received the CALI Excellence for the Future Award in Tax Exempt Organizations.
In addition to his legal practice, Tyler is an adjunct professor with Golden Gate University's Graduate Tax Program, where he teaches Federal Gift and Estate Tax and Estate Planning courses.