Helsell Fetterman Welcomes Michelle Su
---
Michelle Su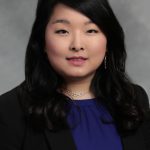 has joined Helsell Fetterman as an Associate and will practice in the firm's business and real estate transactions practice groups. She is tasked with drafting contracts, assessing and advising clients on structure and risks of transactions and working with clients in all phases of the business cycle. Her main objective is to lead a thriving practice, and she looks forward to developing other areas of expertise through guidance and mentorship at the firm.
Michelle graduated from the University of Washington School of Law in 2017 and she graduated cum laude from the University of California, Berkeley with a B.A. in Legal Studies in 2013. In 2016, Michelle was Helsell Fetterman's Richard S. White Fellowship recipient and worked as a summer associate at the firm.
During her summer at Helsell Fetterman, Michelle worked in a broad range of practice areas and benefited from a diverse experience. In law school, Michelle was a student attorney for the Federal Tax Clinic, where she assisted low-income individuals resolve their tax disputes with the IRS. She was also the Secretary and Treasurer for Immigrant Families Advocacy Project and was a Member of Street Youth Legal Advocates of Washington and the Student Ambassador Council. Michelle's favorite law school classes focused on corporate governance, intellectual property, and social justice.
Michelle has spent nine years outside of the United States. She grew up in England, living there for eight years before returning to Washington. After college, Michelle moved to South Korea for one year, where she was an English teacher at JB Learning Center.