How to Deal With Digital Assets After Death
---
---
As we begin to store more of our personal information and assets in digital form, planning to access and transfer our digital assets following death or incapacity is becoming increasingly important.
What are digital assets?
Digital assets are intangible personal assets formatted into a binary source. This includes files and information stored in online accounts, such as e-mail, social networking sites, blogs, photo- and video-sharing sites, online music, online video games, online storage accounts such as cloud storage, and online sales accounts. It also includes domain names and any intellectual property rights associated with your digital property.
Do digital assets have value?
Assets such as blogs with advertising revenue or PayPal™ accounts have economic value. Other assets, such as photo-sharing sites, have only sentimental value. Some digital assets, such as video game accounts, have neither economic nor sentimental value.
Why is identifying digital assets important?
If you become incapacitated, your agent named under your power of attorney must be able to maintain your digital assets. This means continuing to pay bills that arrive electronically, maintaining domain names, and being able to communicate with your friends and family. Likewise, when you pass away, your personal representative must inventory and distribute assets per your will. As more of us manage our finances and maintain records and data electronically, finding these assets is becoming increasingly difficult. By identifying digital assets, you save your estate time and expense and minimize the possibility that these assets will be lost forever.
Lost forever? Don't I own my digital assets?
Most digital assets have both a license element and a property-right component. For example, with e-mail accounts, social networking sites, and photo-sharing sites, the user often has a license from their Internet Service Provider to access the e-mail system, the social network site, or the photo-sharing site. The user retains a property interest in e-mails in the inbox, user-generated content, and contact lists. Contrast this with music directory sites, such as iTunes, where the user has a license to access the music system; however the downloaded music is not the user's property.  The user simply has an indefinite license to use that download file.
What happens to my digital assets when I die?
The answer to this depends on where you live and your e-mail/website provider. Currently, only nine states permit your personal representative access to digital assets and Washington state is not among them. Legal experts are working on a Uniform Fiduciary Access to Digital Assets Act (UFADAA), which would grant four types of fiduciaries (personal representatives, guardians, agents under a durable power of attorney, and trustees) the ability to access, control, or copy digital assets. While the UFADAA is still being reviewed, it should soon be available for state legislatures to consider. Regardless of where you live, when you set up an online account, you received and likely accepted a Terms of Use/Service agreement. While these agreements vary by site, almost all contain language stating that the accounts are solely for an individual's use and are not assignable. Therefore, once an account holder dies, the Internet Service Provider can reclaim the username and information.
How do I preserve my digital assets and provide for a smooth transition following my death or incapacity?
The current obstacles to a smooth transition of digital assets involve passwords, encryption, criminal laws regarding unauthorized access to computers, and data privacy laws. The UFADAA is attempting to help fiduciaries address all of the items above except encryption. Meanwhile,  here are five steps you can take to help preserve your digital assets and provide for a smooth transition if you should become incapacitated or die:
Identify and inventory your digital assets. When compiling a list of your digital assets, include all hardware and flash drives, all software (including Quicken®, Turbo Tax®, and other programs where you may store financial information), your online document and photo storage sites, social media accounts, blogs, online shopping accounts (wherever your credit card information may be stored), and online licenses (newspapers and other subscription services).
Identify the person best suited to take control of your digital assets following death or incapacity. You should name a digital agent in your power of attorney or digital personal representative in your will.  Don't necessarily name your spouse. Make sure you appoint someone technologically inclined to handle these matters.
Provide access. While we are frequently told never to write down passwords and PIN numbers, the reality is that without this information, your computer and accounts may not be accessible to your agent.
Provide instructions. There are several areas where you can provide advance instructions to your agent. If you have a social network site where you communicate regularly, let your agent know how your illness or death should be communicated, and whether to shut down your site or create a memorial page in your honor. If you blog regularly, consider writing a goodbye post. Finally, if you have digital photos, state whether they should be copied and distributed and to whom.
Update your estate plan. Your will should provide clear instructions regarding your digital assets. If someone inherits your computer, does he/she receive all of your files, online music, digital photos, and loaded software?  Do you want your letters and e-mails deleted?  Specifically addressing these issues is imperative for today's generation.
While states are slowly taking steps to define the legal standing of a digital executor, the burden remains on each of us to inventory our digital assets and ensure access for a smooth transition. Otherwise we risk losing these assets forever.
---
About the Author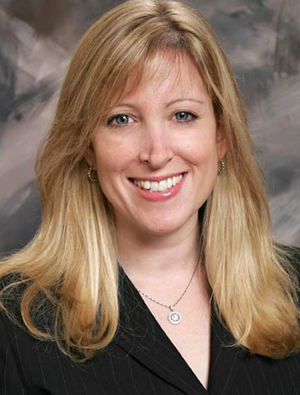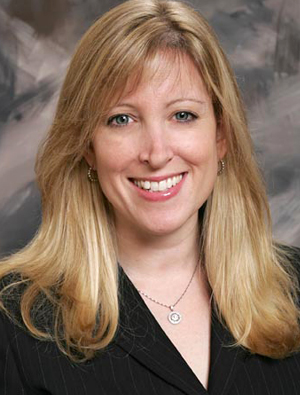 Laura Hoexter
lhoexter@helsell.com
(206) 689-2153