Washington State Businesses Must Enforce Face Covering Requirement
---
To update my last update on cloth face coverings in Washington State, Governor Jay Inslee has announced that he will issue an order that requires businesses statewide to refuse service to customers who don't wear face coverings.  The requirement will take effect July 7, 2020.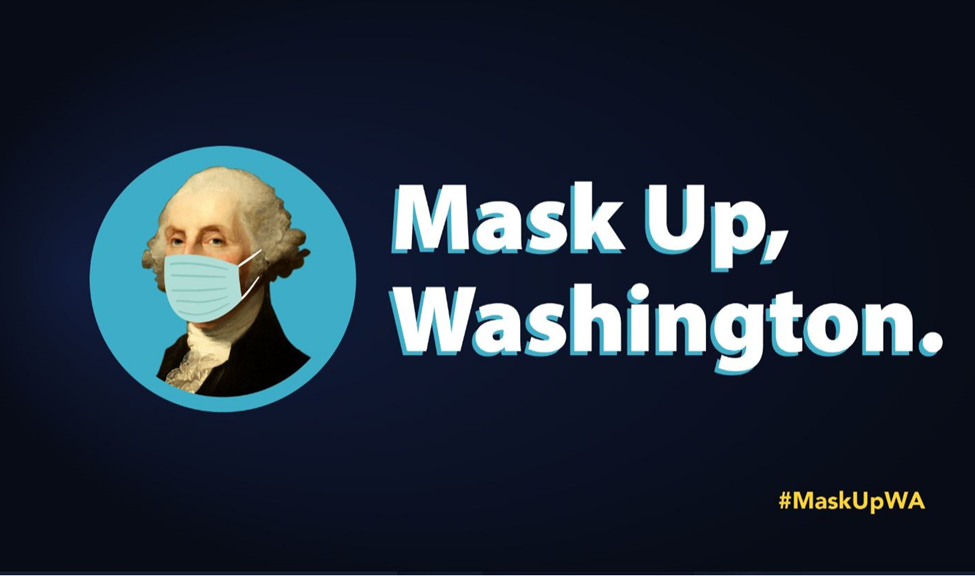 With an uptick in COVID-19 cases across the state, Governor Inslee has taken a number of new steps to slow the spread.  One step is to extend the June 24, 2020 proclamation issued for Yakima County to the entire state.  That proclamation (No. 20-60) prohibited every business in Yakima County from allowing a customer to enter the business and from conducting business with a customer unless the customer is wearing a face covering.
Beginning July 7, 2020, every business in the State of Washington will be prohibited from serving a customer not complying with the previous statewide face-covering requirement.  Click here for my previous post on the statewide face-covering requirement.  Governor Inslee has not yet issued the written proclamation that will make businesses enforce the face-covering requirement; we expect to see that proclamation late in the day on July 6.
A proclamation that businesses enforce the face covering requirement means that businesses must now require all persons inside the business, both employees and customers, to wear face coverings.  On May 31, 2020, Governor Inslee issued orders requiring all workers to wear face coverings in the workplace and all employers to provide face coverings to their employers.  For more on those orders, click here.
My last update on face coverings addressed the question of whether "best practices" and the "standard of care" call for businesses to require customers to wear face coverings as a condition to entry and service.  Governor Inslee has removed any debate as to what businesses must now do to meet their legal requirements, to apply best practices, and to meet their standard of care.  The bottom line:  all businesses must require all customers (as well as employees and others) to wear face covering as a condition to entry and service.
If the proclamation that I expect to see on Monday, July 6 changes or adds to the analysis, I will issue another update.
---
Helsell Fetterman LLP closely follows Governor Inslee's proclamations, guidance, and statements on reopening business in Washington and we are available to advise and assist you in tailoring your reopening and operations to meet these evolving standards.  For further information or assistance, please contact Scott Collins (scollins@helsell.com).